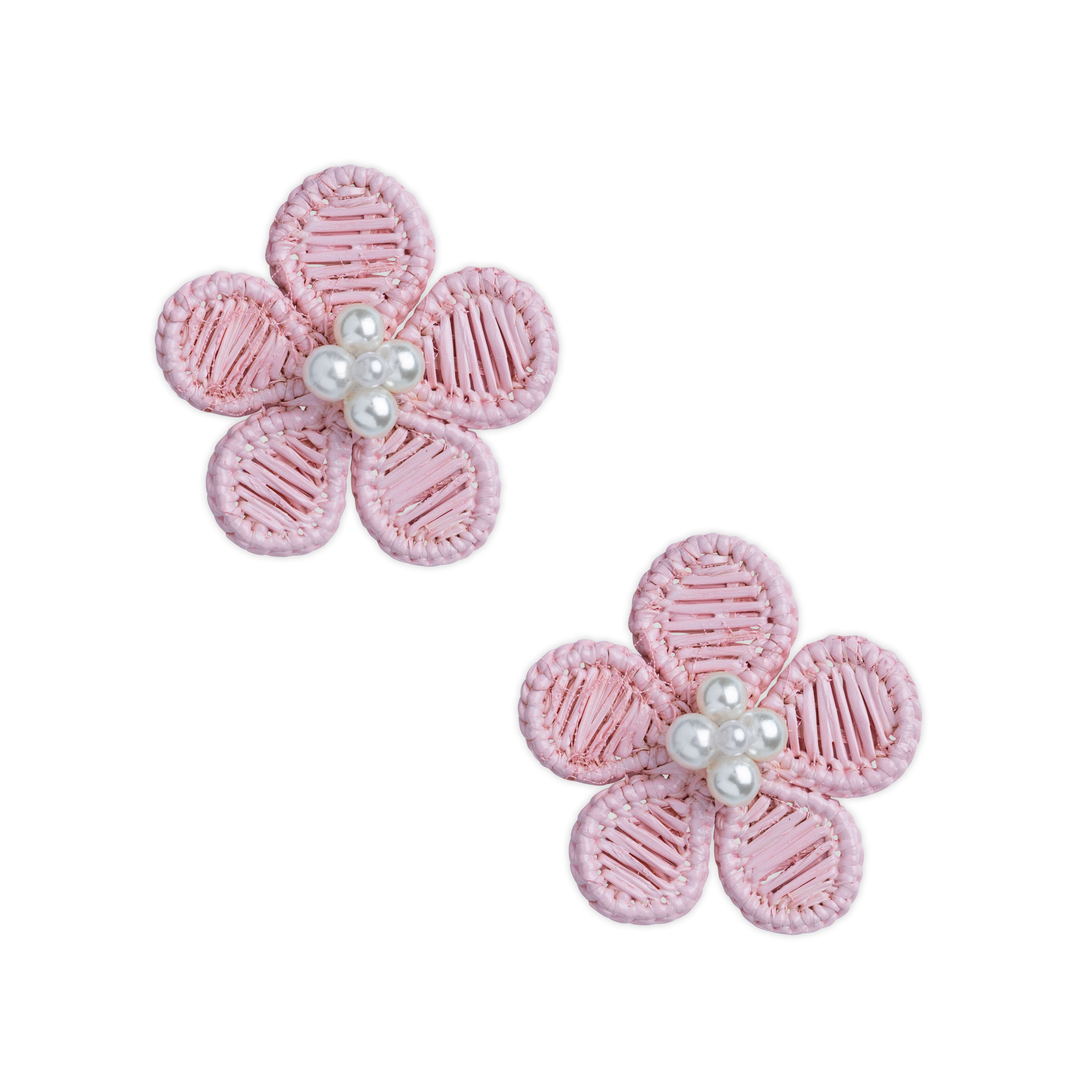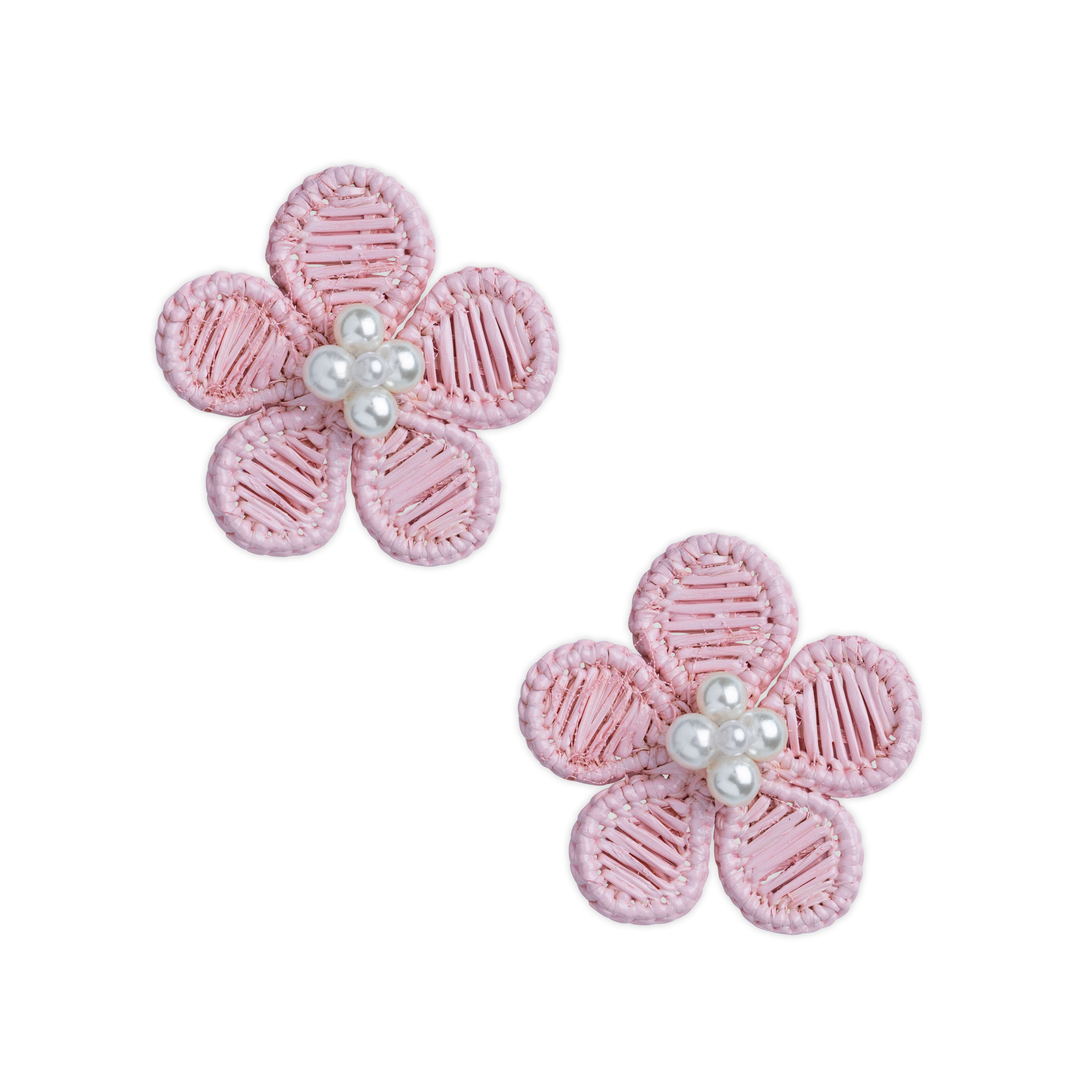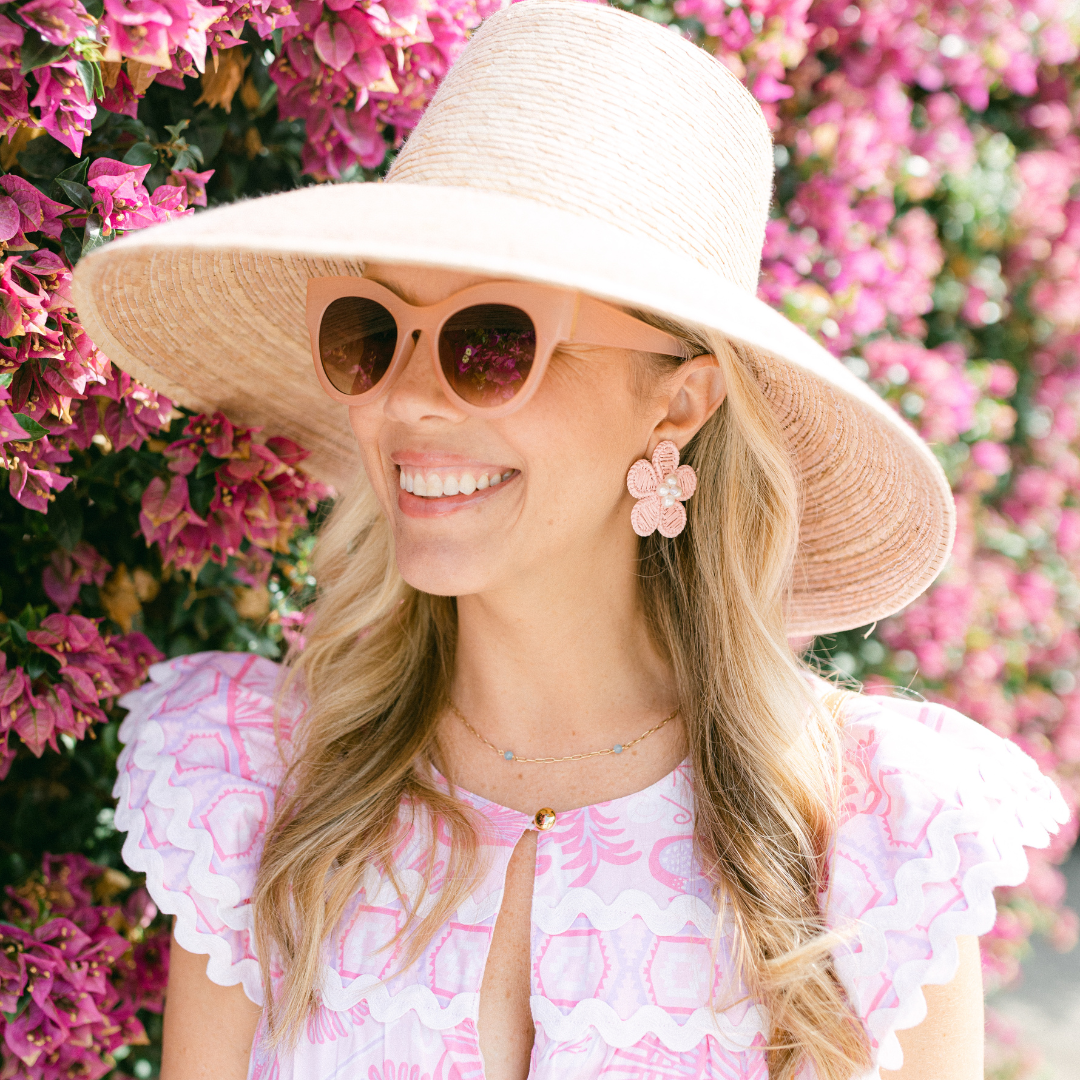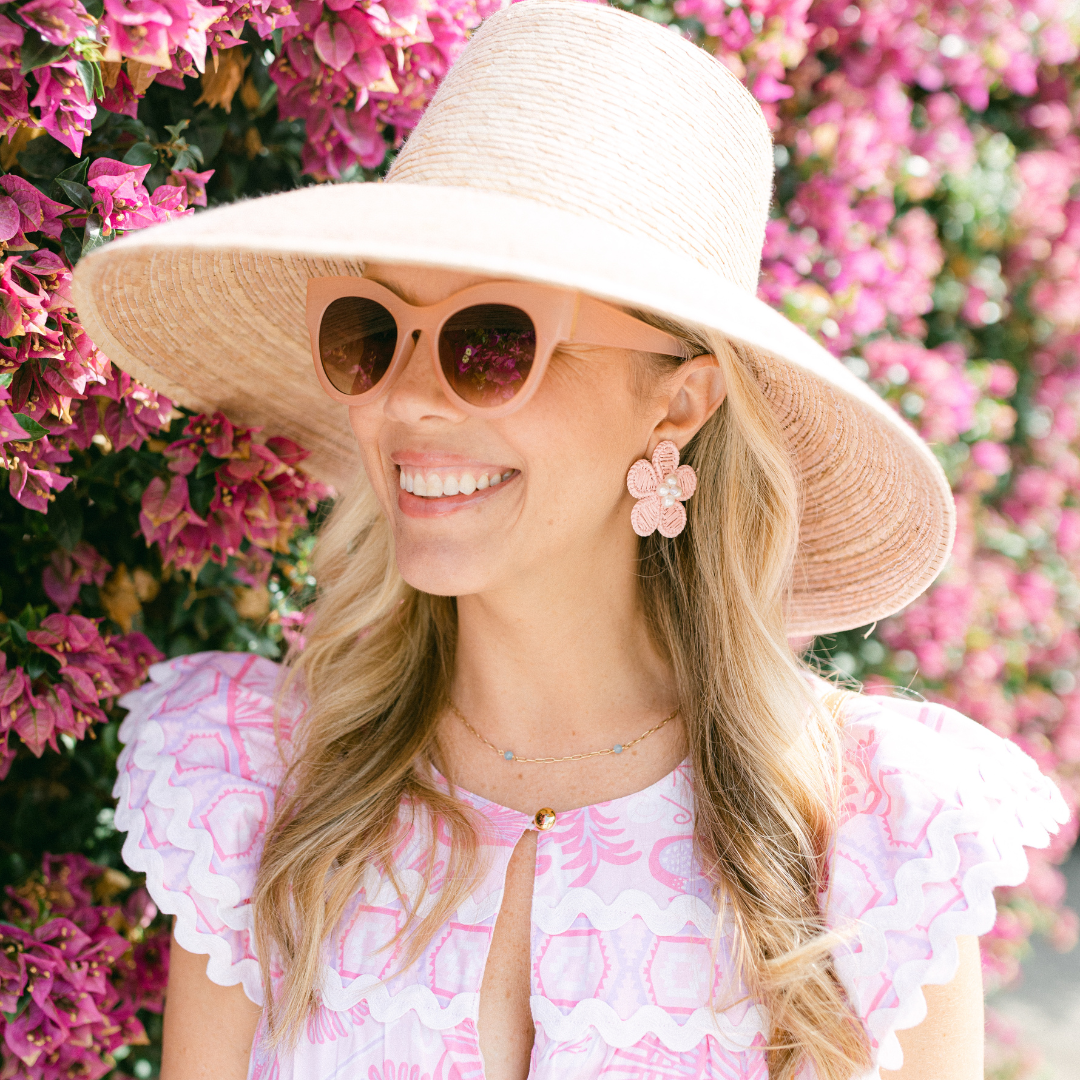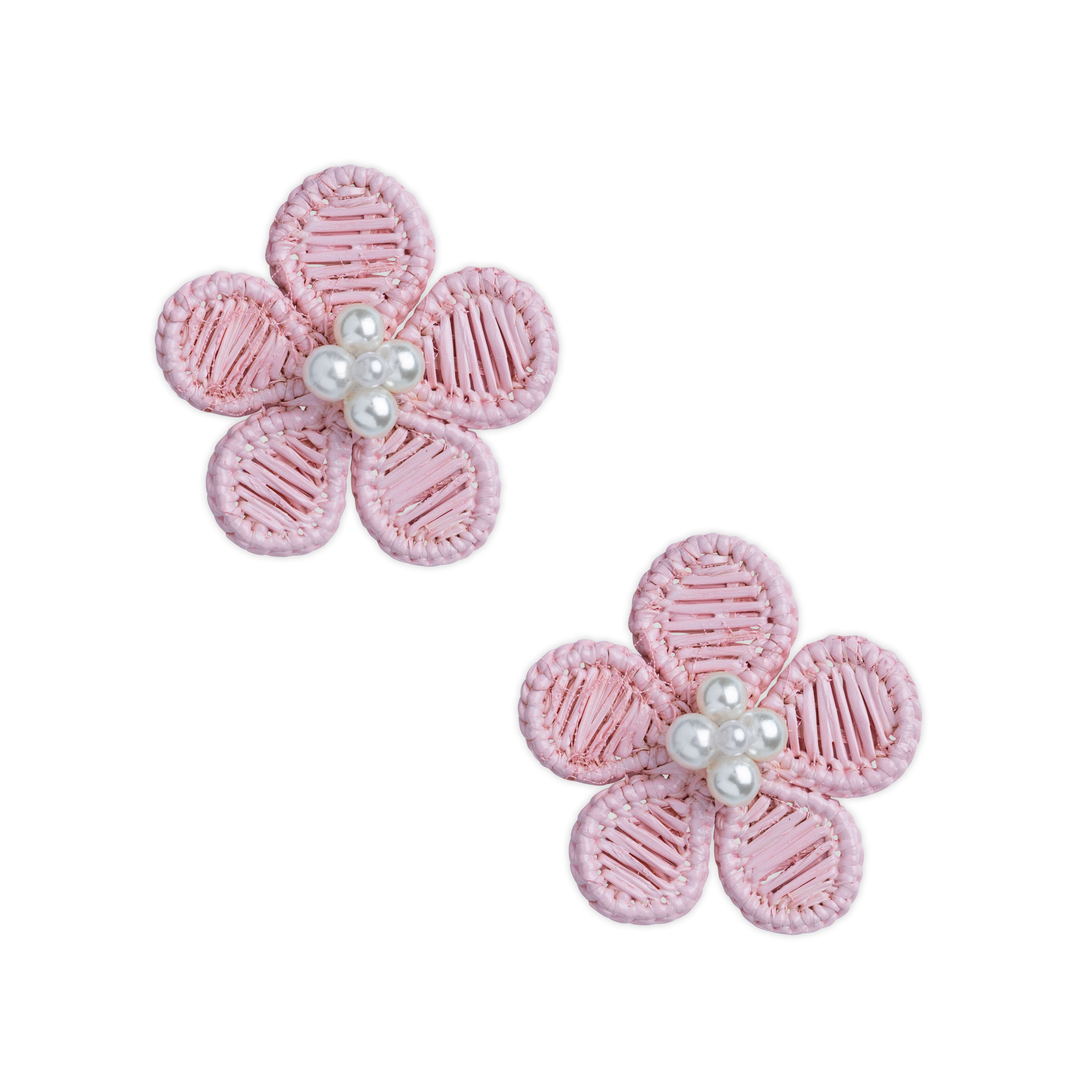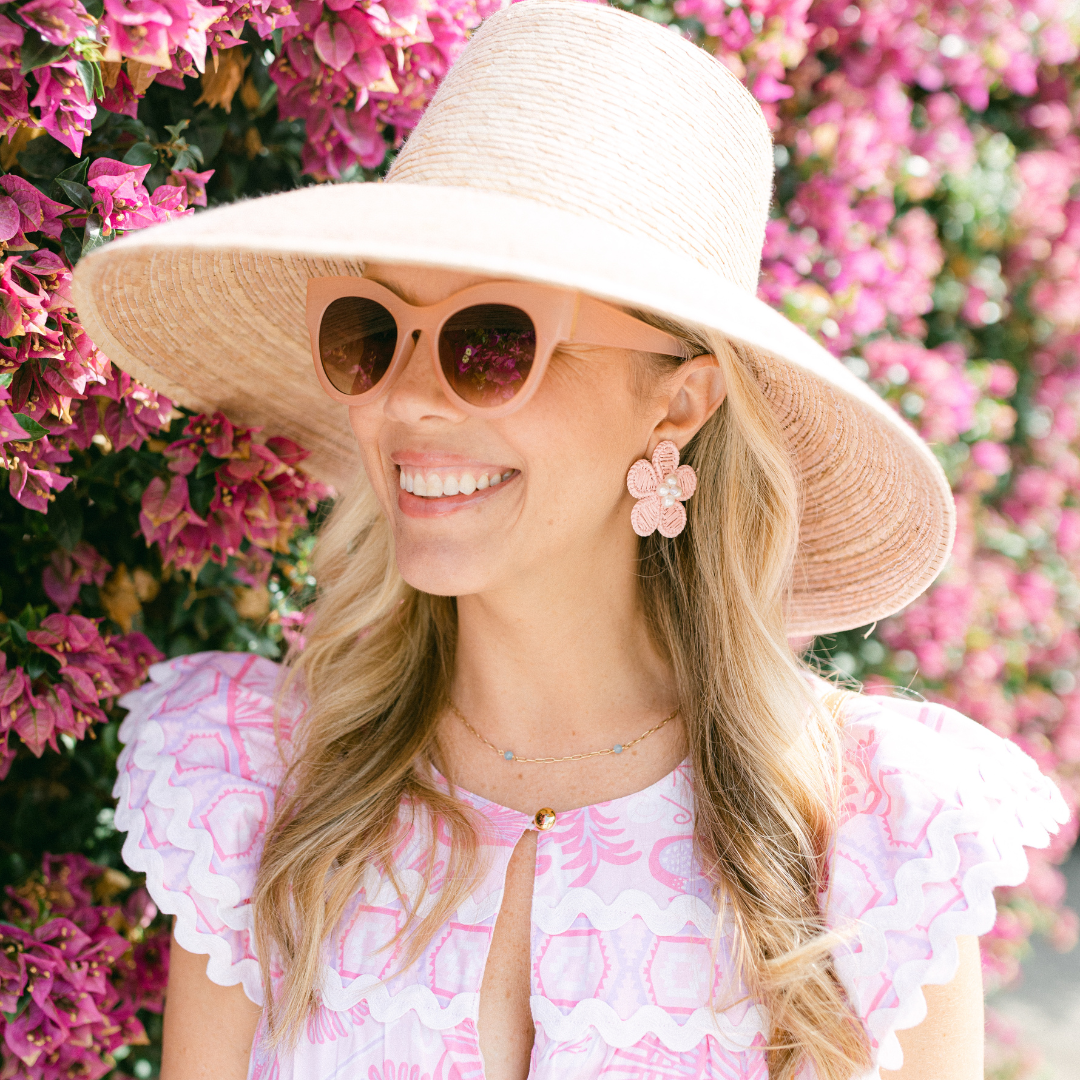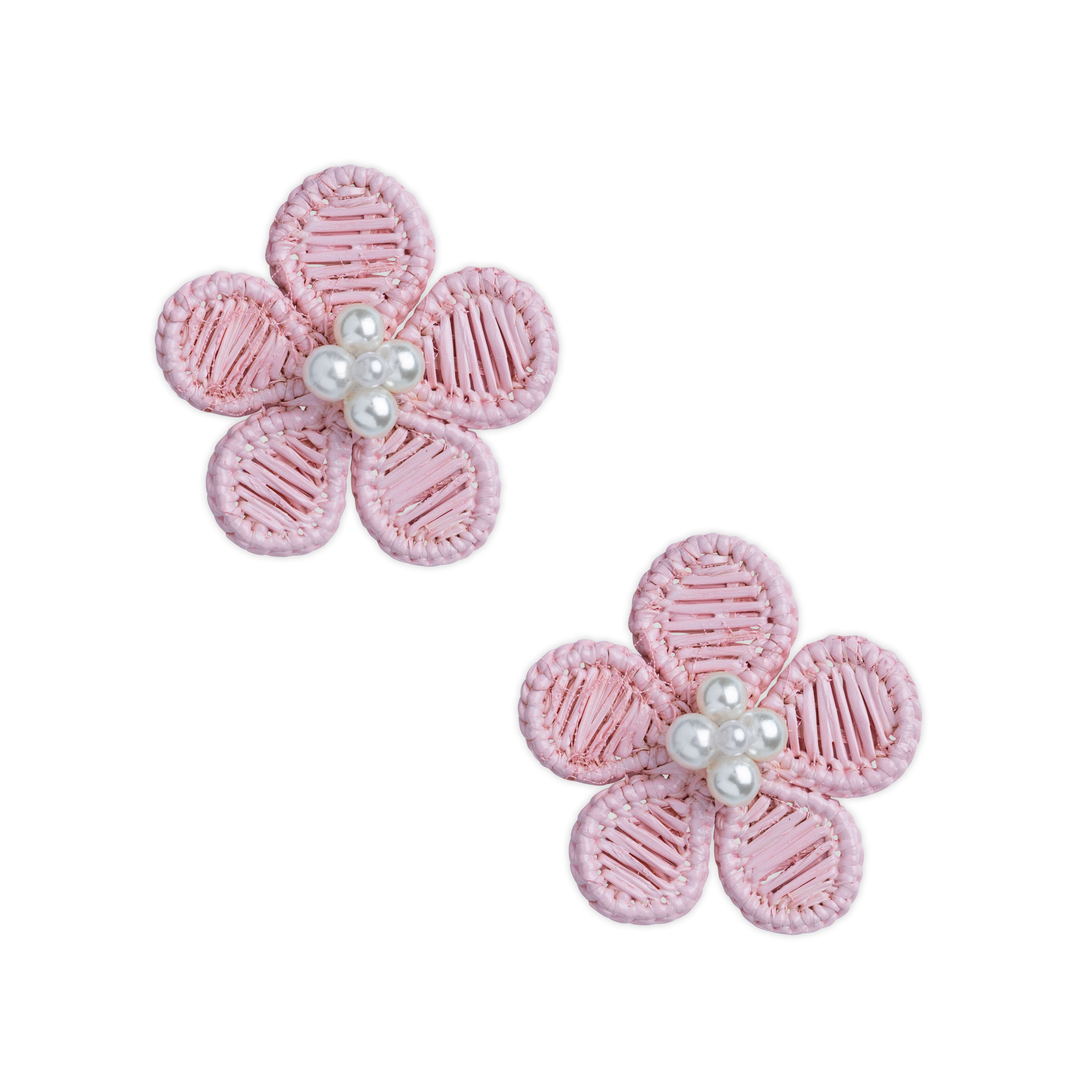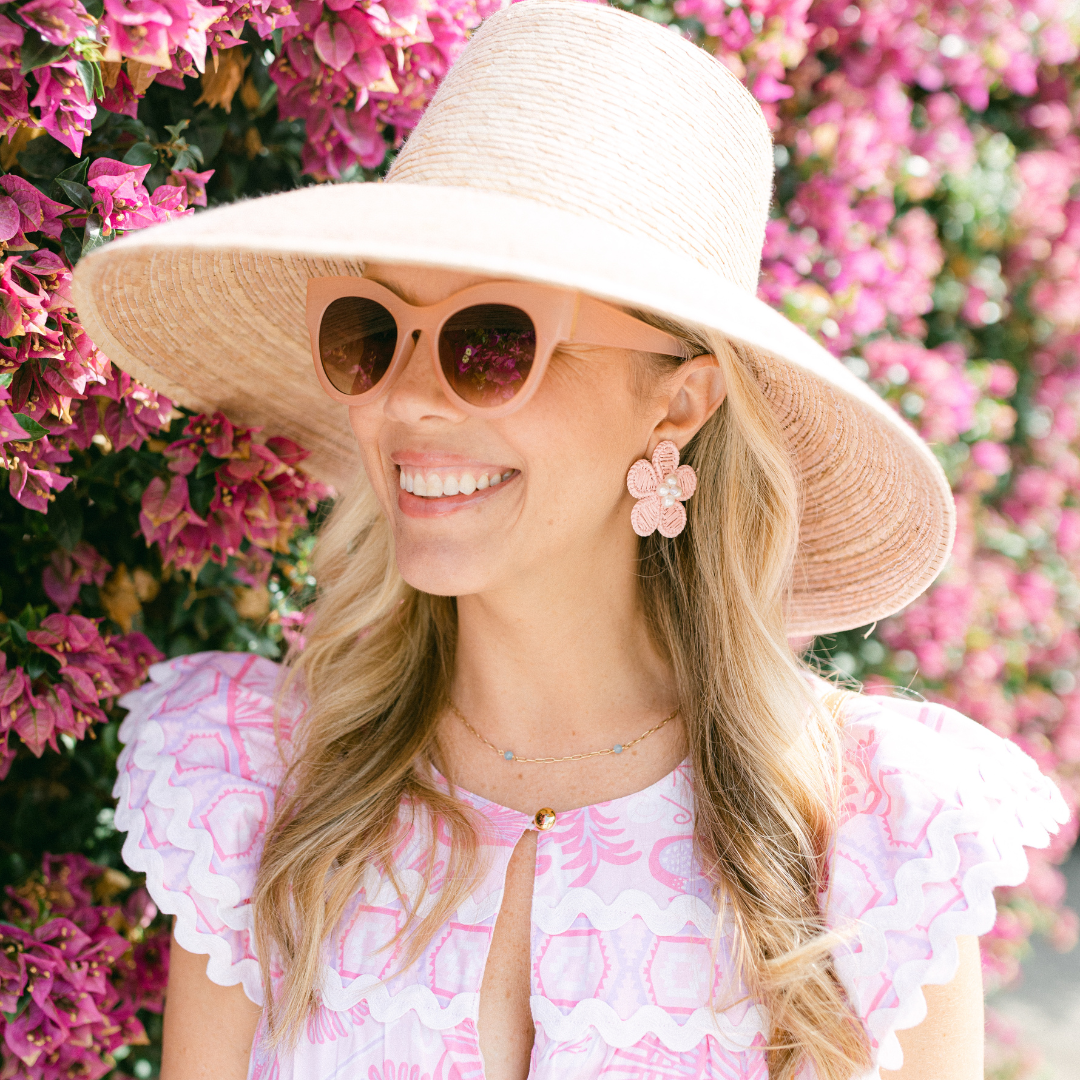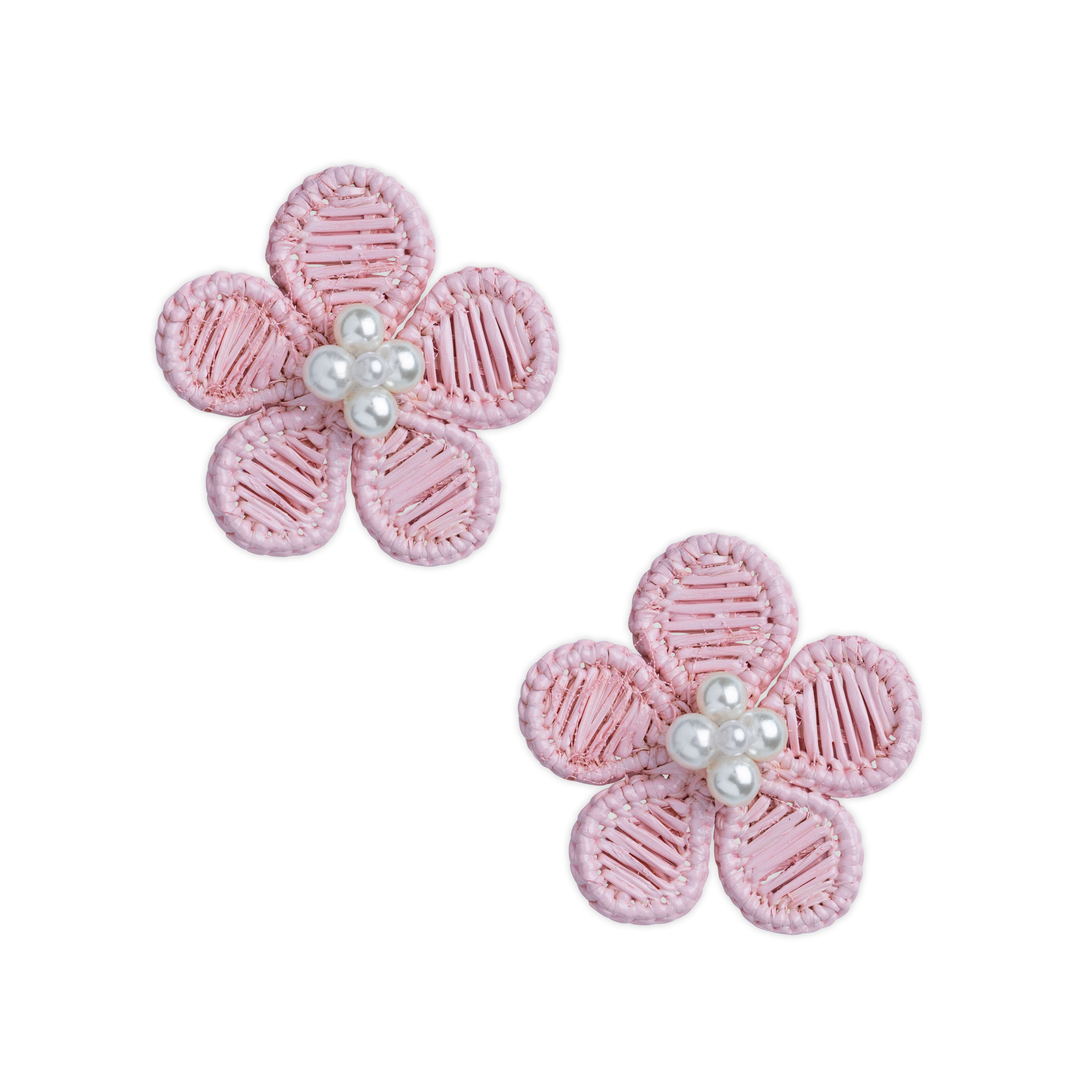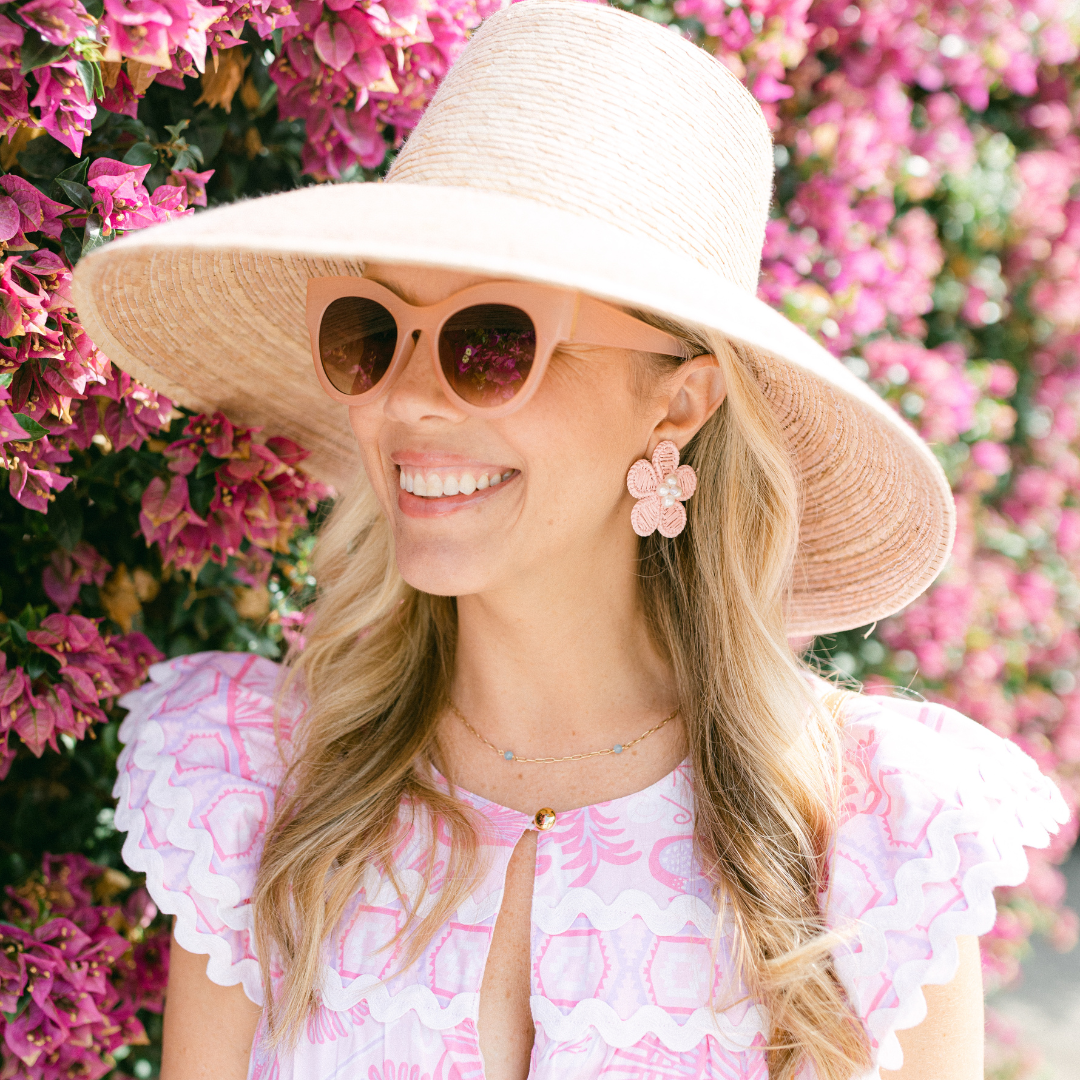 Rattan Blush Flowers
Oh, so darling - these blush daisy studs are an adorable addition to your jewelry collection! Perfect for every day - from jeans and a t-shirt to sundresses - these studs add a charming touch to your look! 
These flowers are handwoven from Iraca palm by artisans in rural Colombia. Each one is handmade so expect slight variances from one to the other. They are sprayed in blush gloss and add detail of pearl center. They are super lightweight and easy to wear.