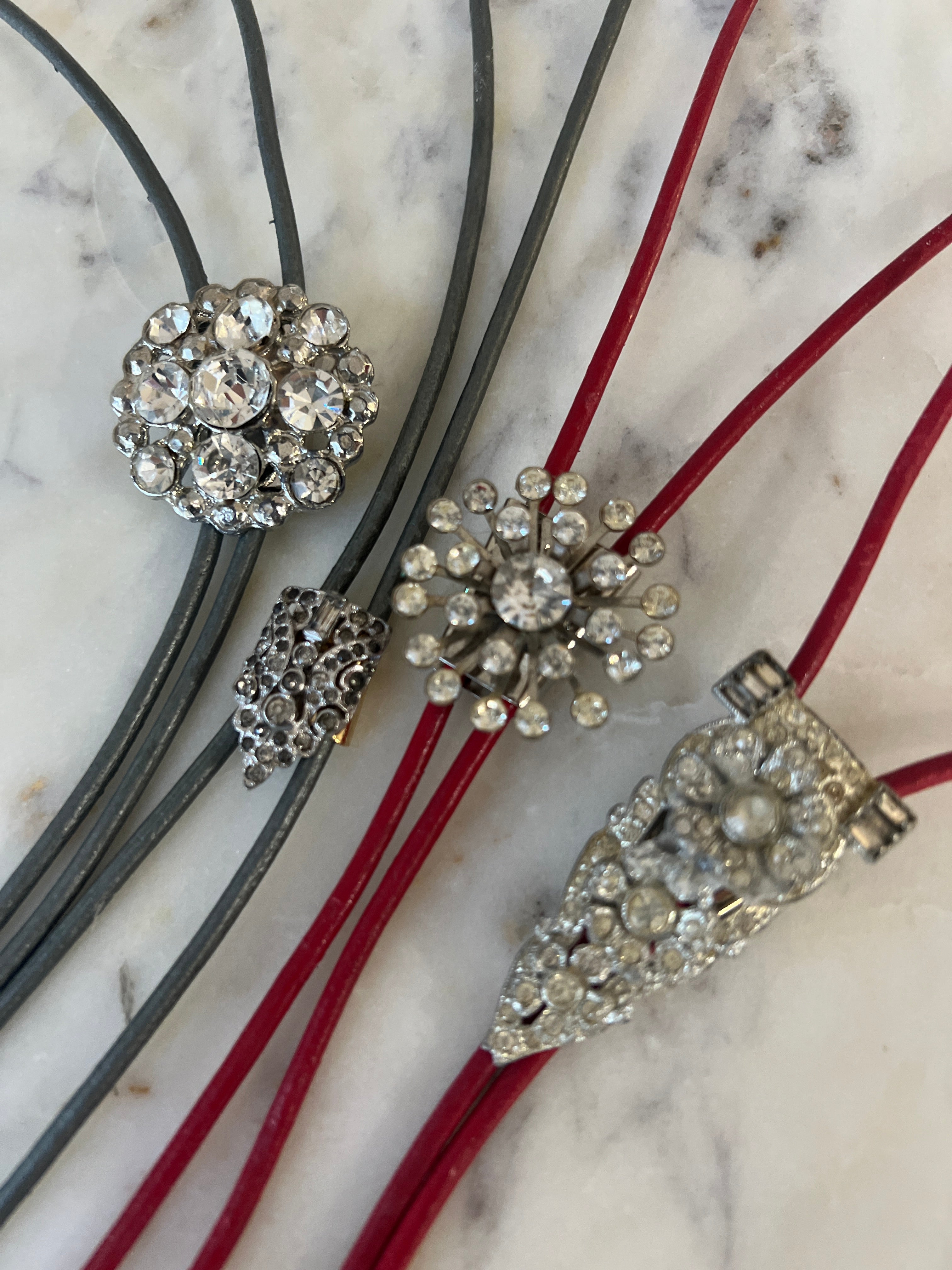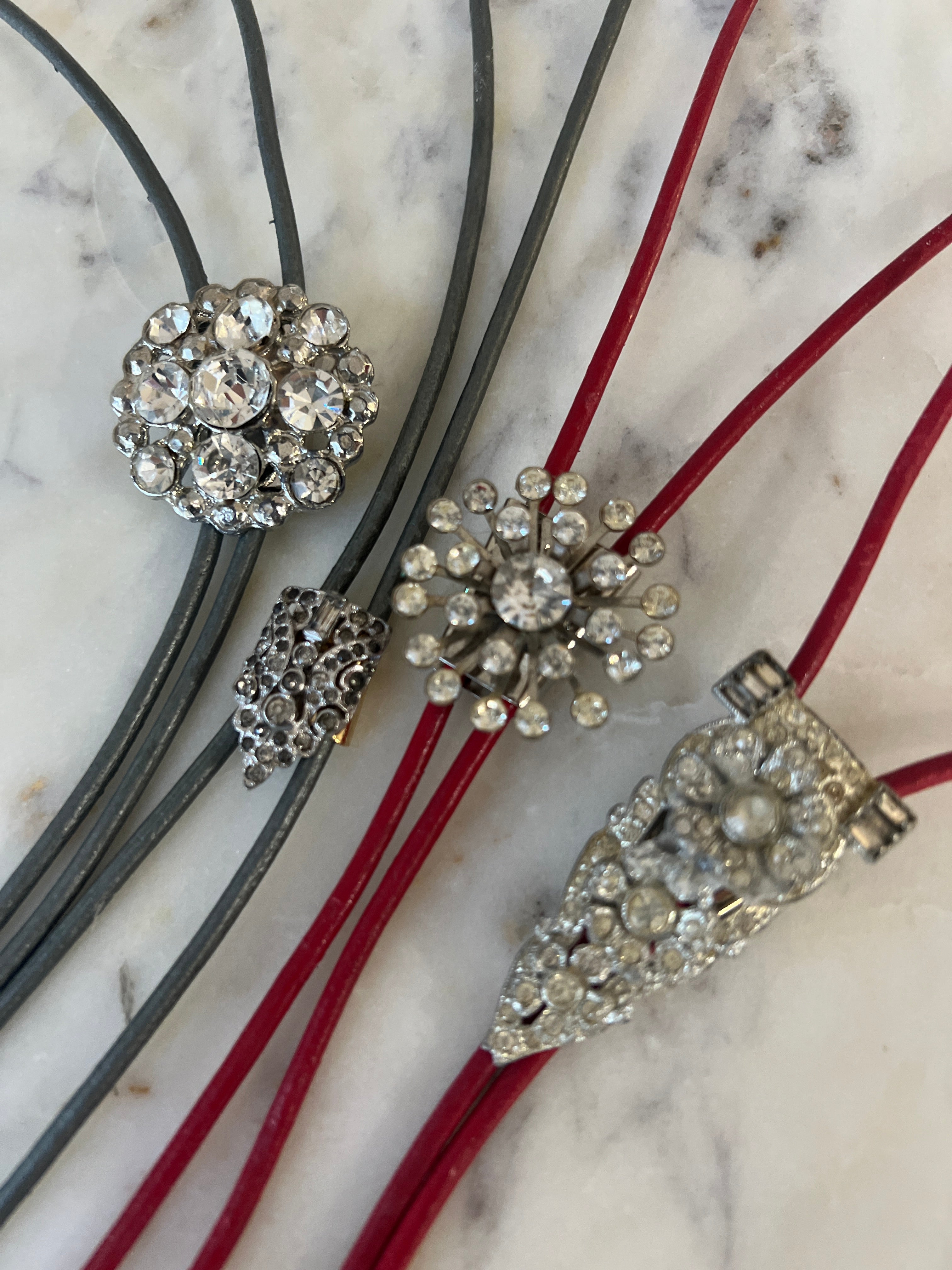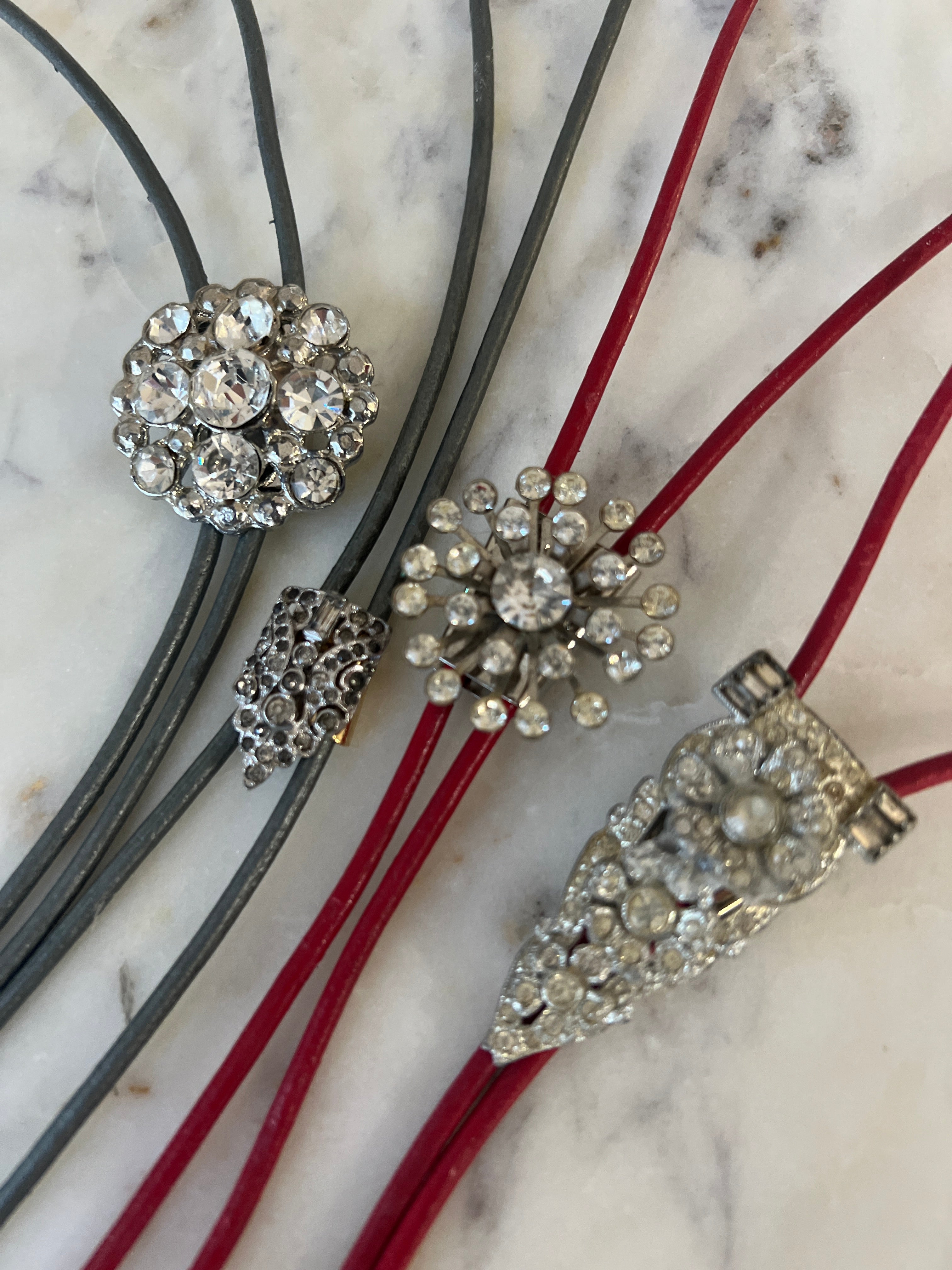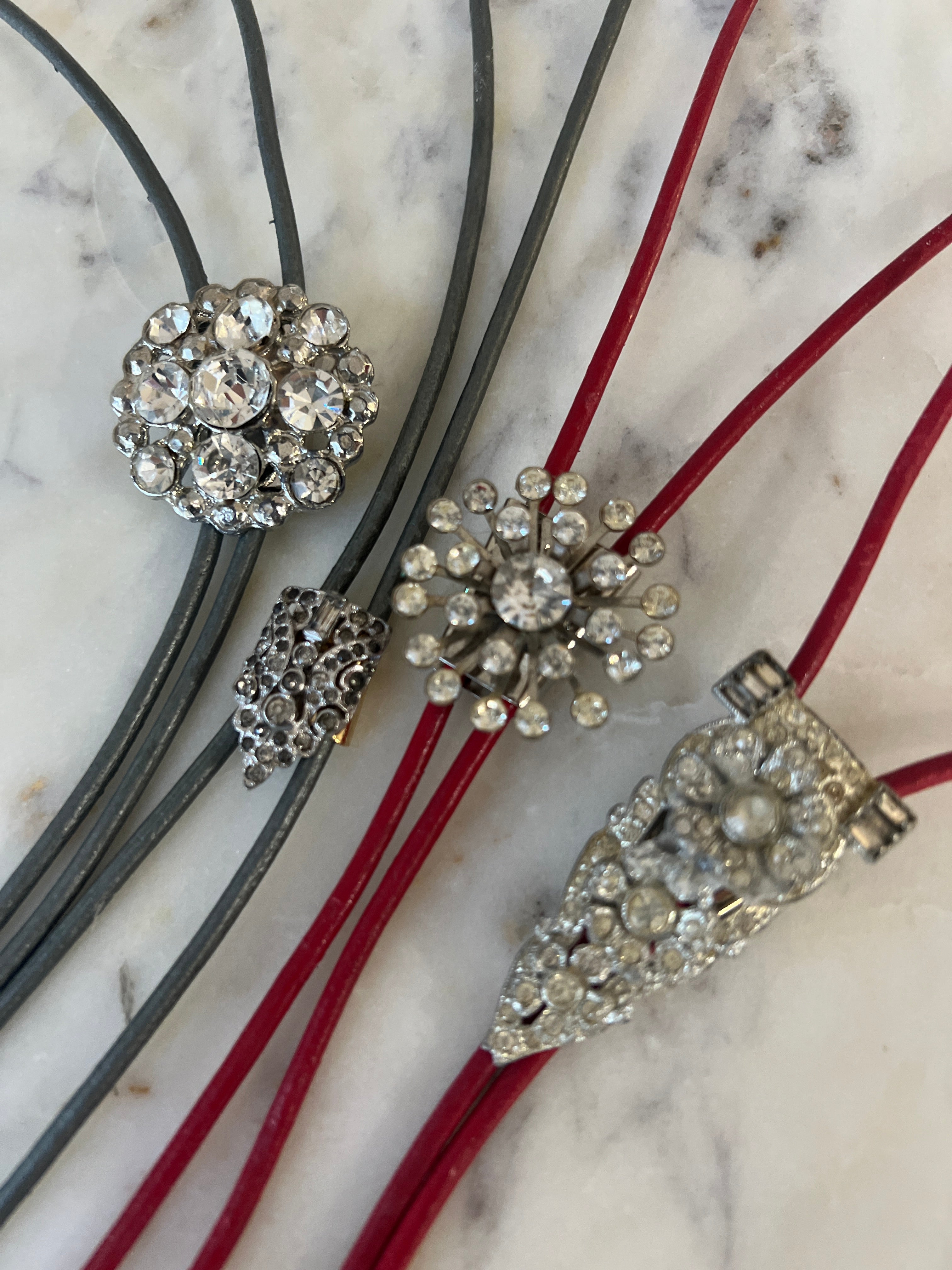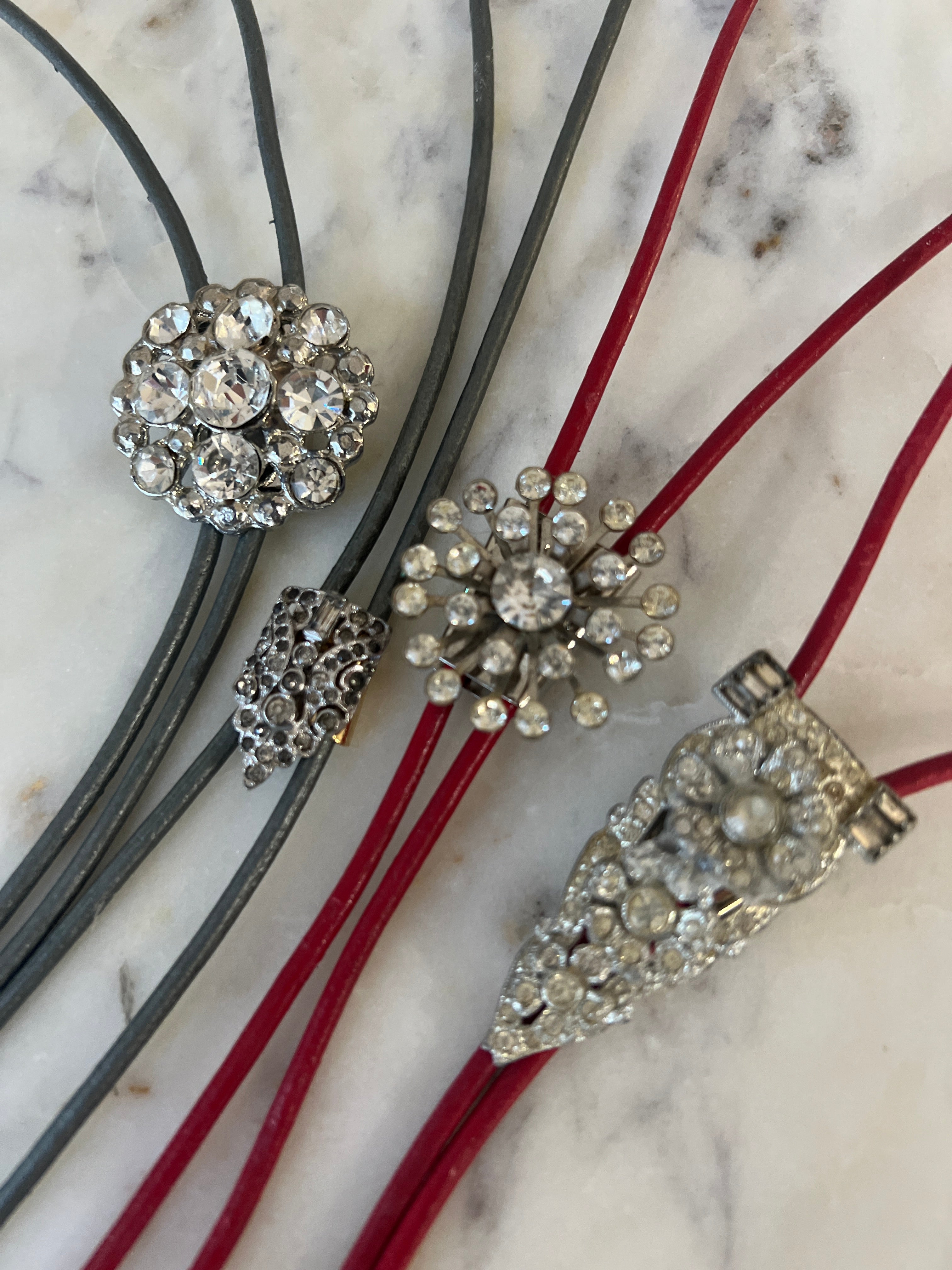 Upcycled Vintage Bolo Ties
Each up-cycled bolo tie in our collection is a labor of love, a fusion of creativity and resourcefulness. We start with high-quality, supple leather sourced from discarded or unused materials. This leather serves as the foundation for the tie, providing durability and a rustic aesthetic that only improves with time.
What sets our bolo ties apart is the addition of vintage shoe clips and brooches, transforming these utilitarian pieces into unique works of art. These charming accessories bring a touch of nostalgia, adding character and history to your attire.
Make Selection from left to Right.